Spurs Legends Evening at Essendon!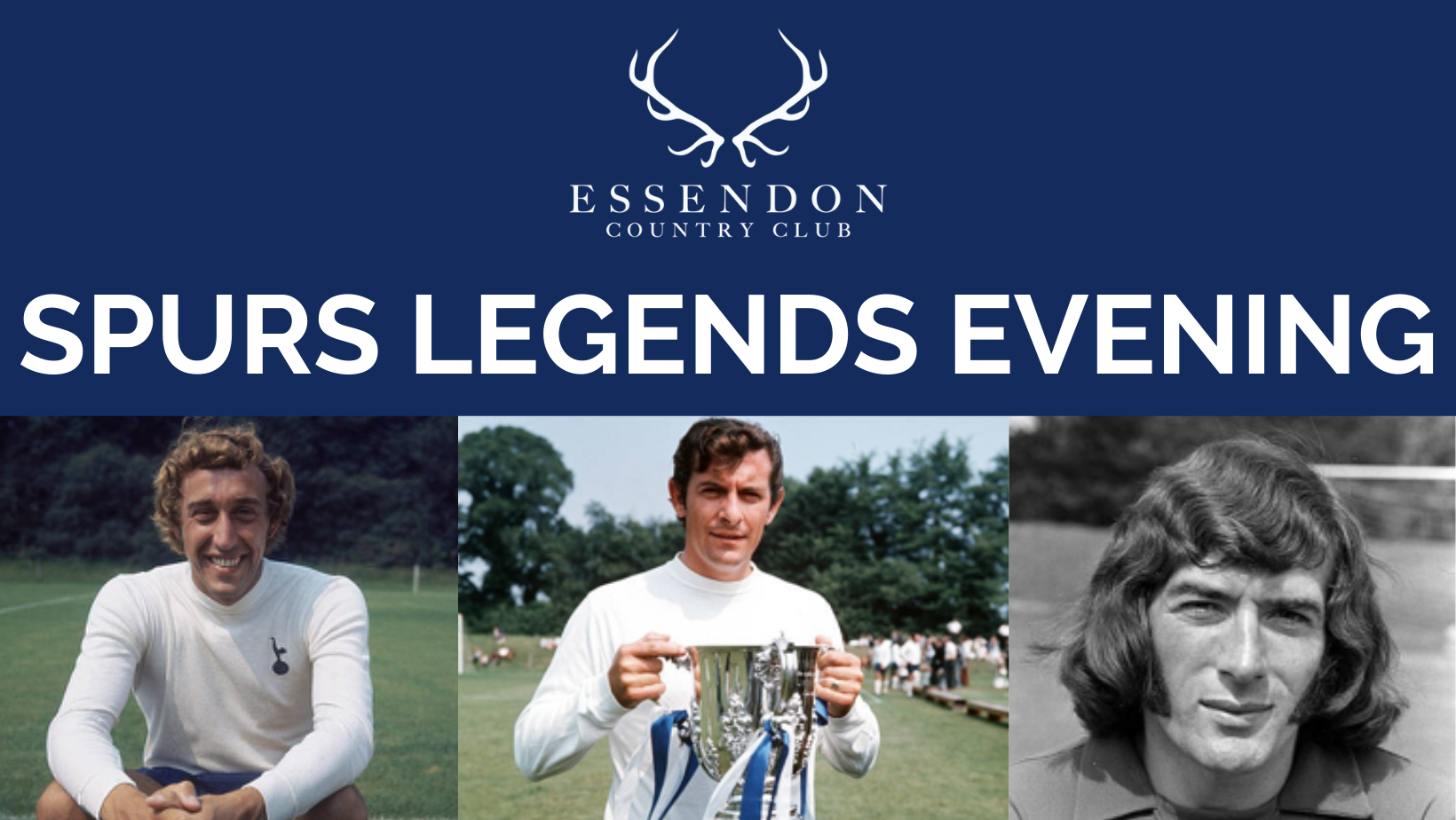 An invitation to join us at Essendon Country Club on Thursday 3rd February 2022 for an evening with:
PAT JENNINGS, ALAN MULLERY, MARTIN CHIVERS.
Celebrating the 50th Anniversary of the Spurs Team, Winners of the Football League Cup in 1971 & 73. The first British club to win the UEFA Cup in 1972!
Looking back on superb football memories with these 3 Spurs legends
Hosted by TalkSport & Tottenham Hotspur Stadium Presenter Paul Coyte.
Tickets are available at £60 each
VIP Tickets are available at £100 each
•Drinks reception & bar open from 7pm
•Three course dinner at 8pm
•Archive match action
Limited VIP tickets available – Includes pre dinner complimentary drinks, photos with Spurs Legends & dinner at their table
Call 01707 629 107 or email vera.muldoon@essendoncc.com to book!